Horton's Kennedy Farm
(East of Aurora)
Hours of Operation - Christmas 2020

November 15 2020 : IMPORTANT BULLETIN

Sorry but we have decided that we will not be opening the farms for Christmas Trees this year.Both of the farms are short on good trees and would benefit from a year off. Also with COVID on the upswing we fear that the crowds would be unmanageable on busy days causing health and safety concerns and long lineups and wait times. We are sorry for the disappointment and appreciate your understanding. For us this will be the first time in 55 years that we're not donning the red hats. We look forward to seeing you all again in 2021!

Have a Merry Christmas and please take care. Sincerely, The Hortons


Our Kennedy Farm has the best selection of trees this year.
You can wander through 20 acres of plantation in secluded rolling hills and pick your tree from a large variety. Warm up around the bonfire and enjoy hot chocolate and snacks from the old barn kitchen.

Featuring: - Free Hayrides - Free Hot Chocolate - Snacks for sale - Bonfires - Tree Baling - Fresh Boughs for sale - drilling machine for spike style tree stands"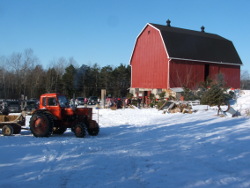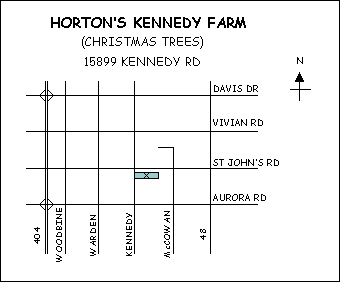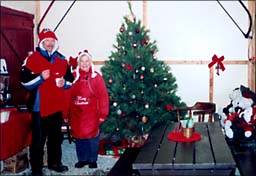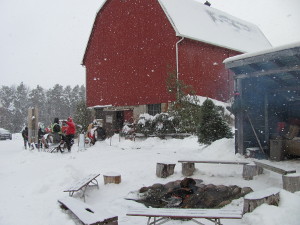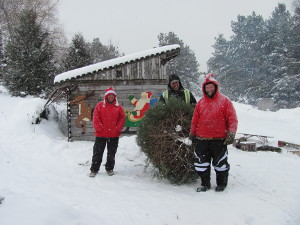 Directions
15899 Kennedy Road Whitchurch-Stouffville Ontario- Google Maps
Take Hwy. 404 to Aurora Sideroad. Follow green signs EAST 5km on Aurora Sideroad, then North 2km on Kennedy Rd.

Click here to go back to the list of tree farms
Christmas Trees | Maple Syrup | School Tours
Home | Family | Maps & Information
---
Copyright Horton Tree Farms 2010. The information and resources presented on this site are for informative purposes only, and we can not guarantee the accuracy, completeness, usefulness or adequacy of any resources, information, apparatus, product, or process available at or from this website.